Intro - Why discuss yet another ORM (or the man who had a stain on his fancy suite)?​
Betteridge's law of headlines suggests that a 'headline that ends in a question mark can be answered by the word NO'. Will this article follow this rule?
Imagine an elegant businessman (or woman) walking into a building, wearing a fancy tuxedo and a luxury watch wrapped around his palm. He smiles and waves all over to say hello while people around are starring admirably. You get a little closer, then shockingly, while standing nearby it's hard ignore a bold a dark stain over his white shirt. What a dissonance, suddenly all of that glamour is stained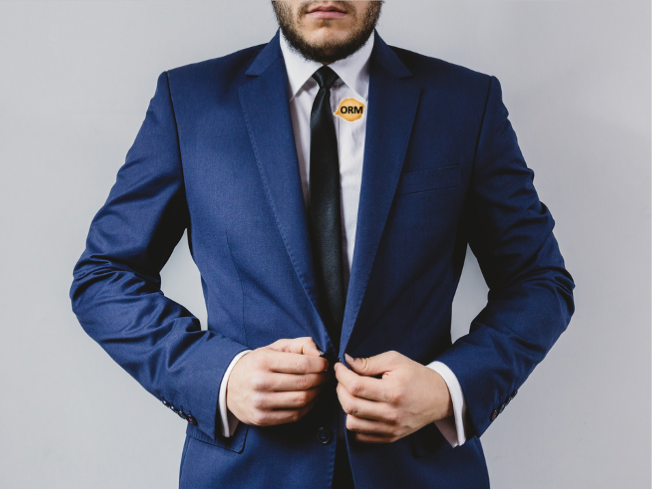 Like this businessman, Node is highly capable and popular, and yet, in certain areas, its offering basket is stained with inferior offerings. One of these areas is the ORM space, "I wish we had something like (Java) hibernate or (.NET) Entity Framework" are common words being heard by Node developers. What about existing mature ORMs like TypeORM and Sequelize? We owe so much to these maintainers, and yet, the produced developer experience, the level of maintenance - just don't feel delightful, some may say even mediocre. At least so I believed before writing this article...
From time to time, a shiny new ORM is launched, and there is hope. Then soon it's realized that these new emerging projects are more of the same, if they survive. Until one day, Prisma ORM arrived surrounded with glamour: It's gaining tons of attention all over, producing fantastic content, being used by respectful frameworks and... raised 40,000,000$ (40 million) to build the next generation ORM - Is it the 'Ferrari' ORM we've been waiting for? Is it a game changer? If you're are the 'no ORM for me' type, will this one make you convert your religion?
In Practica.js (the Node.js starter based off Node.js best practices with 83,000 stars) we aim to make the best decisions for our users, the Prisma hype made us stop by for a second, evaluate its unique offering and conclude whether we should upgrade our toolbox?
This article is certainly not an 'ORM 101' but rather a spotlight on specific dimensions in which Prisma aims to shine or struggle. It's compared against the two most popular Node.js ORM - TypeORM and Sequelize. Why not others? Why other promising contenders like MikroORM weren't covered? Just because they are not as popular yet ana maturity is a critical trait of ORMs
Ready to explore how good Prisma is and whether you should throw away your current tools?